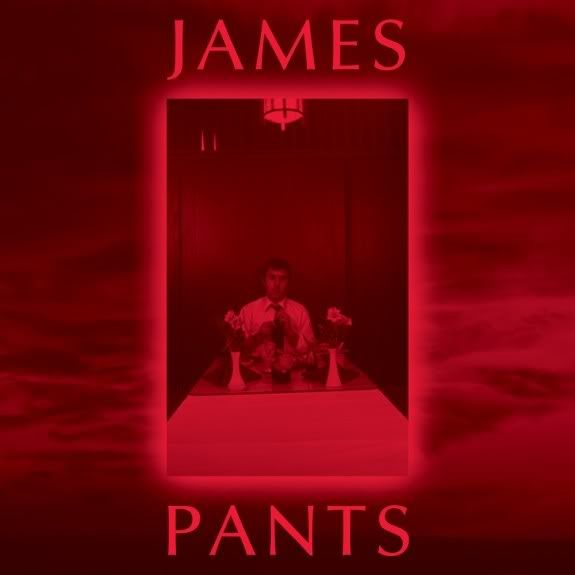 James Pants - Self-titled album

===============



I had not heard of James Pants prior to hearing his latest third self-titled album. When I saw his promo CD, the strange name intrigued me to investigate further. On the back tray card is a black and white picture of an Indian motorcycle and a listing of songs in typewriter script. It was when I saw that this album was put out by Stones Throw Records, that I had to give it a chance as they always seem to put out some interesting music with a funky edge.



Stones Throw Record Label

From the opening song "Beta", I instantly found my head bopping along with a driving bass line and bleepy, sparse keyboards. The vocals seem inaudible, monotoned, and reverbed, and that's not necessarily bad. The second song "Every Night" sold this album to me right away. The pulsating bass line and synths mixed with the faint, monotoned vocals and sparse guitar lines created images of strobe lights dancing in my head. "A Little Bit Closer" continues the bass-centric songwriting style with a bouncy twist and 80s romantic style vocals and synth leads, but in the middle of the song, it changes gears into a new wave spy party theme.
X-ray glasses: A must accessory for any spy party

"Strange Girl" evokes a darker, two chord approach with a Casio drum machine preset and tinny, fuzzed out guitars. I'm reminded of bands like Love and Rockets, and Jesus and Mary Chain, if either of those bands had a funkier bass player. "Incantation" would fit along side the current witch house movement of musical classification with it's sweeping synths and spooky theremin renderings. "Kathleen" is probably my least favorite song on the album with it's slap bass influence and as a sometime bass player myself, I have gotten over the whole slap bass technique and whenever I hear slap bass, I think of Seinfeld.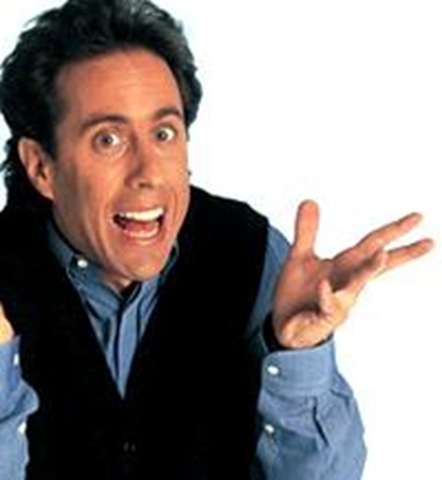 When you play slap bass, people think of me!
"Darlin" explores the 50s greaser hop style, while songs like "Screams Of Passion" and "Dreamboat" explore a more chillwave vibe similar to contemporary artists like Washed Out or Blackbird Blackbird. Choice guitar licks and horn melodies make appearances in several sections of the songs. Overall, this album is really cool and I found myself wanting to hear it in it's entirety a few times before I started writing about it. James Pants, with his "fresh beat" style should be able to gain a bigger following with music fans that are into 80s soul, electroboogie, post-punk disco, and new wave.
- Mike